Fall 2019
Current Term Enrollment Estimates

In fall 2019, overall postsecondary enrollments decreased 1.3 percent or more than 231,000 students from the previous fall to 17.9 million students. For the first time in the decade, the nation's fall unduplicated enrollments fell below 18 million students and declined by more than 2 million students.
Percent Change in Enrollment from Previous Year by Institutional Sector: 2015 to 2019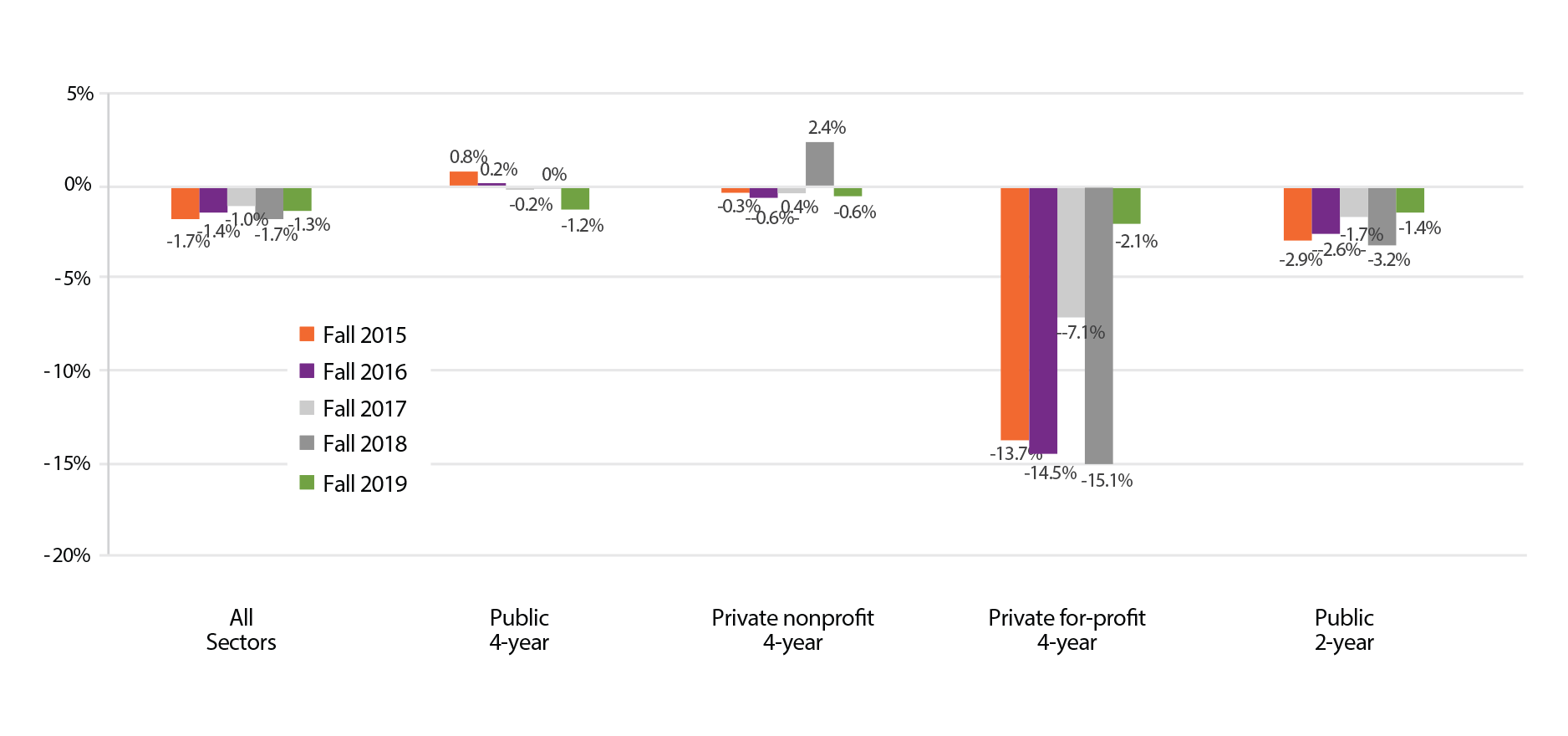 Current Term Enrollment Estimates report series provides national and state-level estimates for the current-term enrollment headcount. National enrollment estimates are further broken out by institutional sector, enrollment intensity, age group, gender, and major field. In this edition, the average age for different student groups is newly added.