The National Student Clearinghouse® Research Center™regularly publishes research that supports education, workforce, and learner success. Our research offers objective data and insights about student enrollment, mobility, completion, and other important student outcomes that are visible only through the Clearinghouse data. Our nationwide network of nearly 3,600 postsecondary institutions provides up-to-date student-level data that represents 97 percent of the postsecondary enrollment today. Our publications are to benefit and better inform the education community, policymakers, business leaders, and other community leaders.
Stay Informed with the Latest Enrollment Information
National Student Clearinghouse Research Center's Regular Updates on Higher Education Enrollment
Transfer, Mobility, and Progress
National Student Clearinghouse Research Center's Update on Transfer Students
COVID-19 Transfer, Mobility, and Progress Final Report
College Closures and Student Outcomes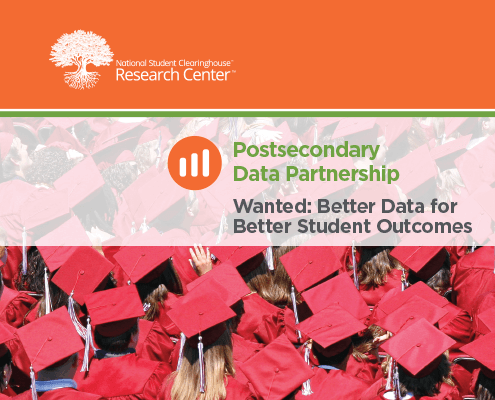 Postsecondary Data Partnership
The Postsecondary Data Partnership is a nationwide initiative to help colleges and universities more efficiently gain a fuller picture of student progress and outcomes, meet various reporting requirements, and focus more of their resources on using data to help students.
Subscribe to get the latest from the Research Center